A week in the footsteps of Britten
1st September 2021
Features
NMC Recordings
Made at the Red House is an artists residency unlike any other artists residency. Composer Ben Gaunt gives us an insight into the magic he found during his week at Britten's old home in Aldeburgh
The Sand House was a fascinating structure; a Victorian mansion caved into solid sandstone, situated in a former quarry in Doncaster. In addition to the house itself, the owner, Henry Senior, also excavated a series of tunnels adjacent to the property, which were adorned with carvings.
Unfortunately, the site was filled and a block of flats now exists where the Sand House once stood. However, The Sand House Charity was created to preserve the memory of this Victorian marvel, and engages in education projects and other events to  inform people about this unique piece of Doncaster history.
The patron of the charity is Matthew Schellhorn, an incredible pianist who has commissioned nearly 30 pieces, performed over 140 world premieres, and was featured on Colin Riley's Shenanigans (released by NMC in 2017).
I was honoured, and a little surprised, when Matthew asked me to write a composition about the Sand House. Between us, we decided I would write a suite of short pieces, each of which would depict one of the carvings in the tunnels. I loved this idea, and found the images of the carvings (and the story of the Sand House itself) really inspiring. However, due to the pandemic, I found composing to be tricky – Leeds is a wonderful city, but I really needed a change of scenery (and a nice piano!)
And then, I saw a tweet by Wild Plum Arts...
Wild Plum Arts is a wonderful non-profit, run by singers Lucy Schaufer and Chris Gillett, the aim of which is to support composers by commissioning works, by promoting the performance of new works, and by establishing a permanent residency for artists, free-of-charge. This residency is called Made at the Red House and is based at Benjamin Britten's abode in Aldeburgh. When I saw their tweet advertising the residency, I could not believe how perfect it looked. This was exactly what I needed! A new environment to work in, beautiful looking food, time and space to relax and think. I applied and was accepted, and after about 5 hours on more trains than I could count, I arrived in Suffolk. Honestly, I could write a doctoral dissertation on what was so fantastic about the residency, but nobody would read that, so instead here's a list of extremely positive bullet points:
Lucy and Chris are two of the best humans I have ever met, and they restored my faith in an industry that I have sometimes found tricky to navigate.
 
Britten's library is the most inspiring place; it is so quiet and beautiful it feels like some sacred location; a pseudo shrine.
 
The piano in Britten's library is simply astonishing – in addition to the Sand House piece for Matthew Schellhorn, I am also writing a large piano work for Rolf Hind and I had been struggling with some chords for a few weeks. Within ten minutes of playing round on Britten's piano, and I had solved the issue and written all of them. I am completely convinced it is a magic piano.
Lucy and Chris are amazing at cooking, and eating amazing food makes you more amazing at composing!
 
The local area is truly beautiful (particularly nearby Thorpeness).
 
I have been on other residencies before, and have made some friends, but things felt different on the Made at the Red House residency. I have never enjoyed the company of other artists as much as I did here; they are all wonderful people and I am genuinely emotionally invested in their projects. I cannot wait to see what they all come up with; I'm sure it will all be *chef's kiss*!
 
Wild Plum Arts: Made at the Red House exists in partnership with Britten Pears Arts, and with the support of The Ivors Academy Trust and The RVW Trust. Whilst the residency is super relaxed, friendly, and pressure-free it also feels really prestigious. There is something about being associated with so many well-known organisations that made the chords I was writing feel more legitimate!
 
On one of the evenings we were visited by a lovely person from NMC, who joined us for dinner, and they asked me to write this blog (which I am thoroughly enjoying writing!)
 
Most importantly, there was no pressure; no expectation. We didn't have to finish anything. There wasn't a showcase concert at the end of the week. We didn't have to frantically print off parts. We didn't have to stop composing to attend workshops, rehearsals, and talks. We could relax and be inspired. Honestly, I feel like a changed man, a new composer. Now, I don't see a good day of composition as a day where I toiled for the most hours, or wrote the most notes. Instead, a good day of composition is one where I am relaxed and happy. A day where ideas come as they please, rather than being forced into existence as the result of extreme effort. The irony is, because Lucy and Chris did not set any expectations as to the amount of work I wrote, and because I fully trusted their philosophy, I was so relaxed and happy I wrote TONS of music. I nearly finished the Sand House piece, and made significant progress on the piece for Rolf Hind. I sketched out a new piece for Hague-based contemporary music group Spaceship Ensemble. I started a solo alto flute piece, and a solo low recorder piece. I wrote a piece I am REALLY happy with for nyckelharpa (which you can listen to below). Honestly, it was an incredible experience. There's an old saying; "slow is smooth and smooth is fast" which feels somewhat appropriate. By not worrying about being productive, I felt relaxed and became inspired, and was consequently exceptionally productive. It is so important that composers have access to these kinds of residencies.
 
There's a great calamari place called Bubbles and Squid that you HAVE to try the next time you're in Aldeburgh. Trust me.
A message from Lucy Schaufer, Artistic Director of Wild Plum Arts: Made At The Red House offers an ideal working environment for professional artists and provides a creative work space – a "think" space - where no obligation or expectation to complete projects or adhere to a schedule is imposed. Our goal is to provide a space which values and benefits each artist's process by caring for and supporting them. No end-game, no ownership, only believing in excellence and nurturing each creative to find the optimal in their artistry.  We have found over the last three years, from hosting 60 creatives, that this lack of expectation, within the environment we provide, leads to a feeling of release - that the lack of stress increases productivity. 
Our 6-day residencies provide free accommodation, meals, and private workspaces. We share the evening meal in order to avoid the pitfalls of loneliness, which can be an issue on a solo retreat. We think it's crucial to encourage the productivity of solitude versus the potential depression of loneliness. The connections that have been made over our dinners have been profound and lasting. 
Benjamin Britten strongly believed that a composer should be useful to the community, and this is an ethos that continues in his legacy to composers of today. 
Wild Plum Arts: Made At The Red House, in partnership with Britten Pears Arts, with the support of The Ivors Academy Trust and The RVW Trust.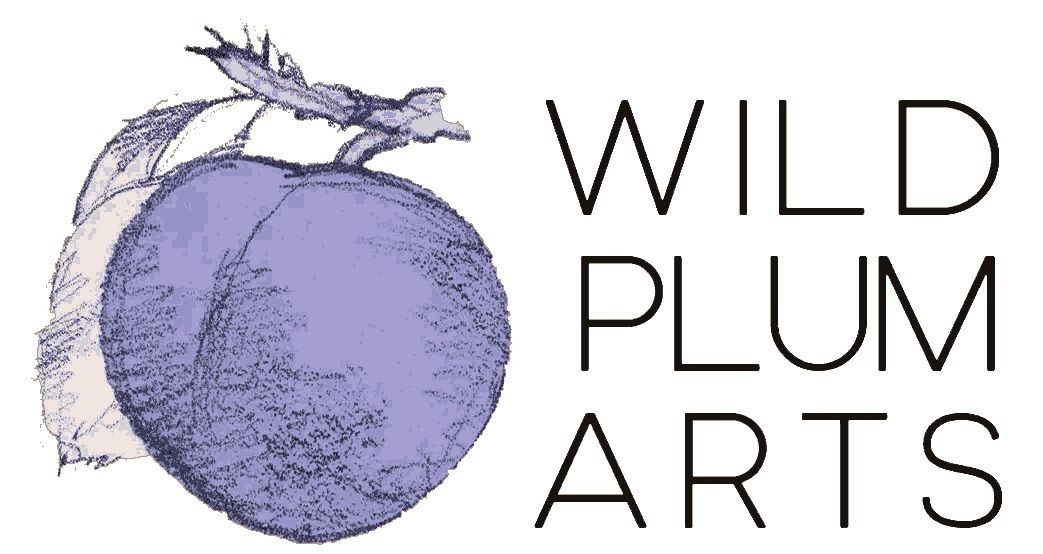 Ben Gaunt is a Yorkshire-based composer and pianist. His music has been performed around the world by professional ensembles and soloists, and he lectures at Leeds Conservatoire and Open College of the Arts. Ben's recent pieces explore his OCD, and require the audience to engage in a focused, mindful approach to listening. In 2014, Ben's piece 'Filling Rubin's Vase' was recorded and released by NMC as part of  Next Wave, in partnership with Sound and Music. In 2017, Ben was nominated for a British Composer Award.
NMC's Discover platform is created in partnership with ISM Trust.