Improvised Painting 6: Octopus Dream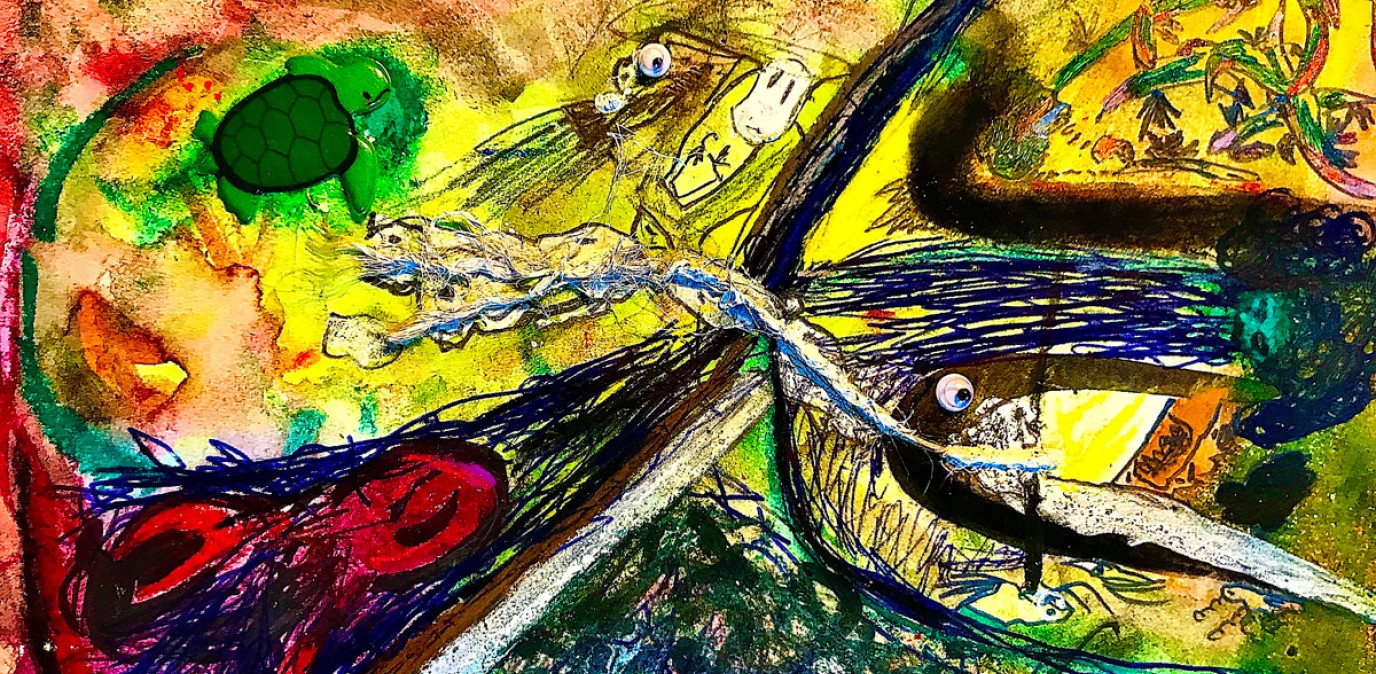 Title: Octopus Dream
To accompany Prayer In The Darkness (track 5)
Likem [Enter LEONORA CARRINGTON and her NIECE hidden in an algorithmic labyrinth)
LEONORA CARRINGTON (oozing malevolence): You're trying to intellectualise something, NIECE (cowardly): I know
LC (Leering): desperately!
NIECE (ignorantly): Yeah
LC (slow and sneering): and you are wasting your time.
NIECE (naively): OK I should know by now, shouldn't I.
LC (loosing evil): too much effort, scrambling for human words): That is not a way of understanding! To make a kind of sort of errr-inter-little mini logic. You will never understand by that road.
Improvised Painting 7: Shnurple Tree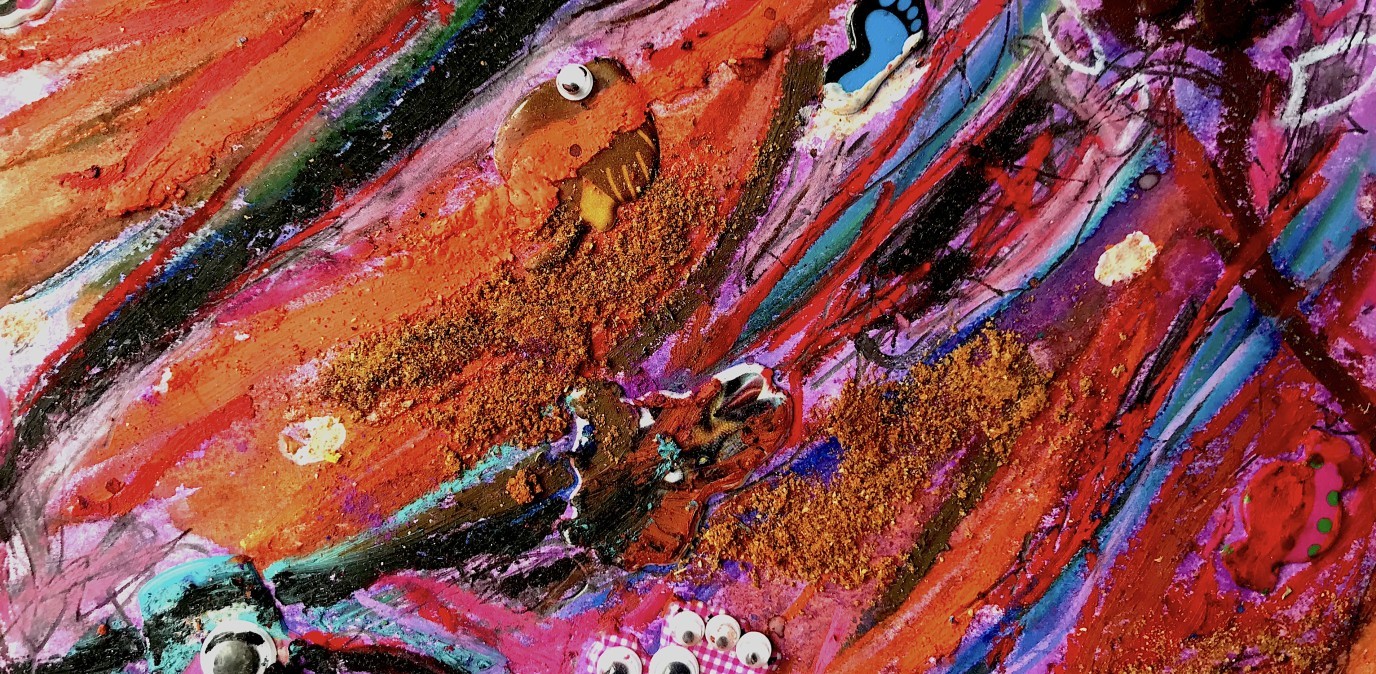 Title: Shnurple Tree
To accompany Prayer in the Darkness (track 5)
Let's paint, yes let's, let me paint you, please lets, let's be trees, I'm not a tree!
Trees cant see you when your blue
they only see in wind and rain and other types of song. #Rainbow story.
"...but who am I to doubt or question the inevitable being,
For these are but a few discoveries
We find inside the Secret Life of Plants" – Stevie Wonder
Improvised Painting 8: Party Rings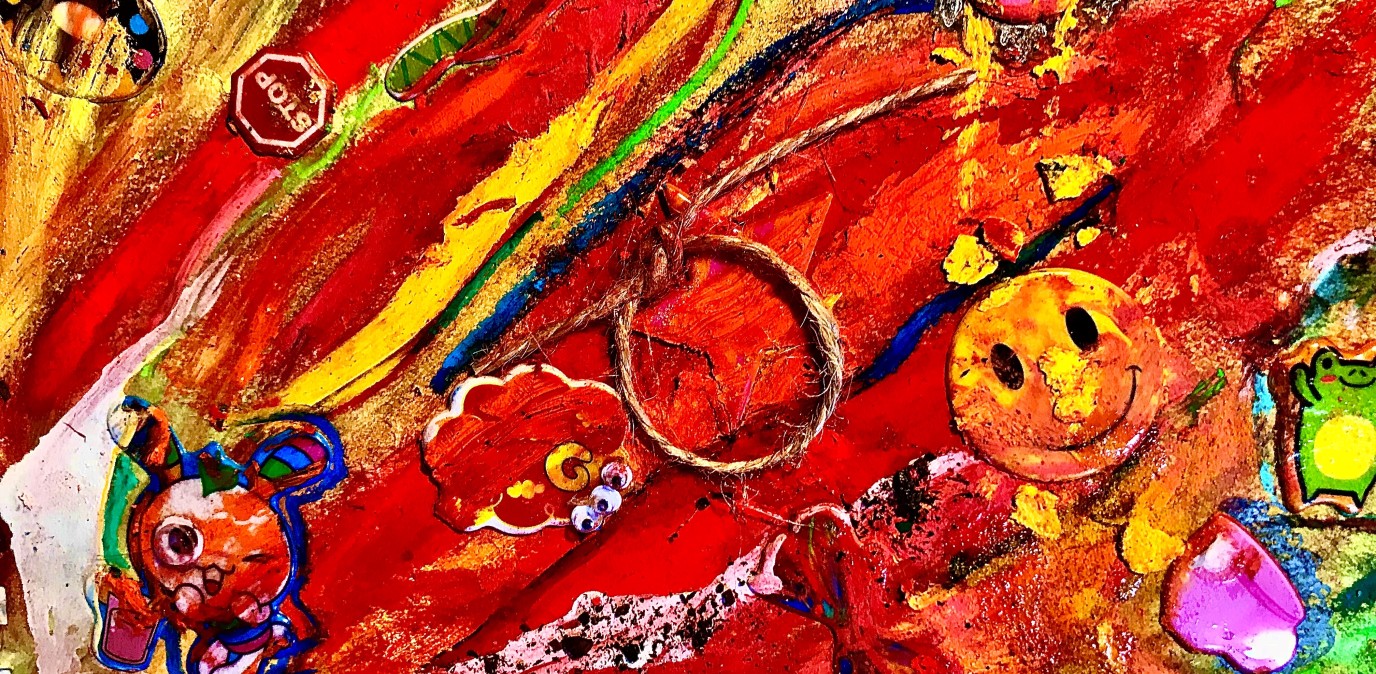 Title: Party Rings
To accompany Prayer Like I Know (track 6)
Like, "If you are squeamish, do not prod the beach rubble" – Sappho (Mary Barnard)
Improvised Painting 9: Love Kittens 3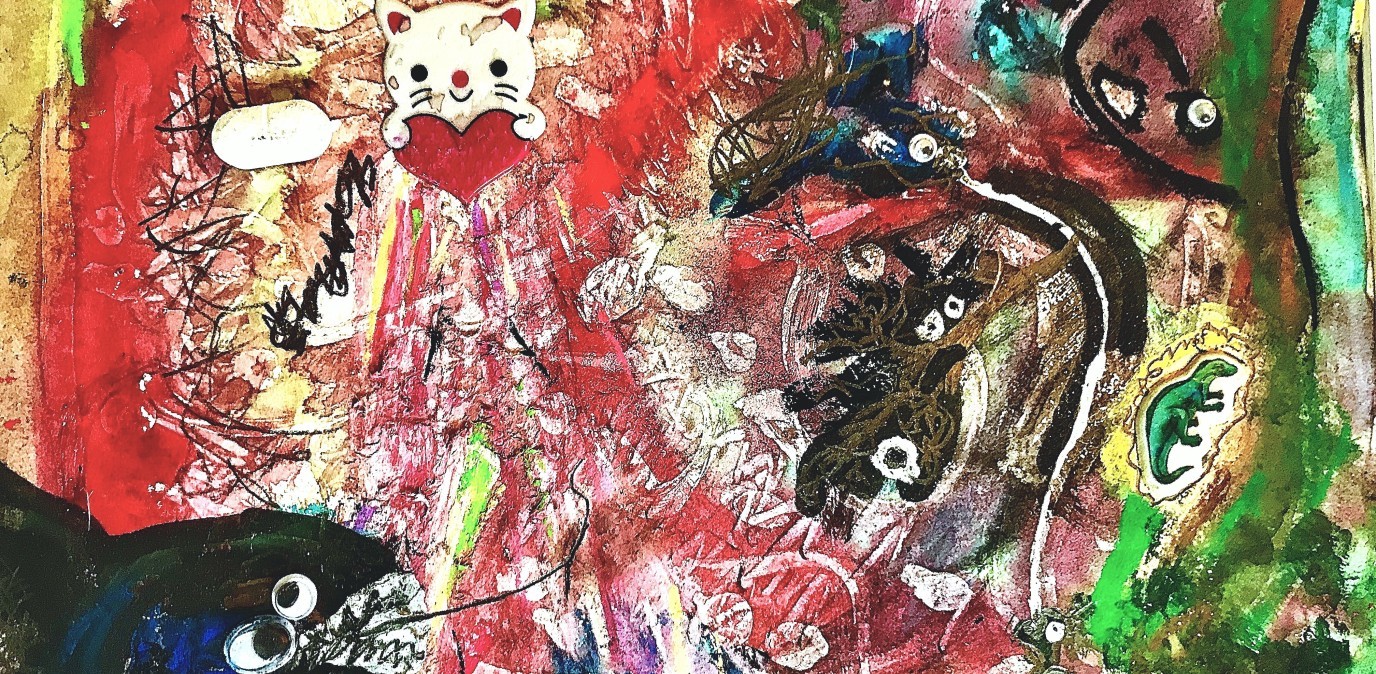 Title: Love Kittens 3.
To accompany Prayer Like Hot Pink (track 7).
Like,
"CARL kisses him.
He makes love to ROD
ROD: I will always love you.
I will never lie to you
I will never betray you.
On my life.
(They both come.)
TINKER: You or him, Rod, what's it to be?
ROD: Me. Not Carl. Me.
TINKER Cuts ROD's throat.
CARL struggles to get ROD. He is held.
ROD: It can't be this.
(he dies)
TINKER: Burn him."
– Sarah Kane, Cleansed (1998)
Improvised Painting 10: Garden of Pink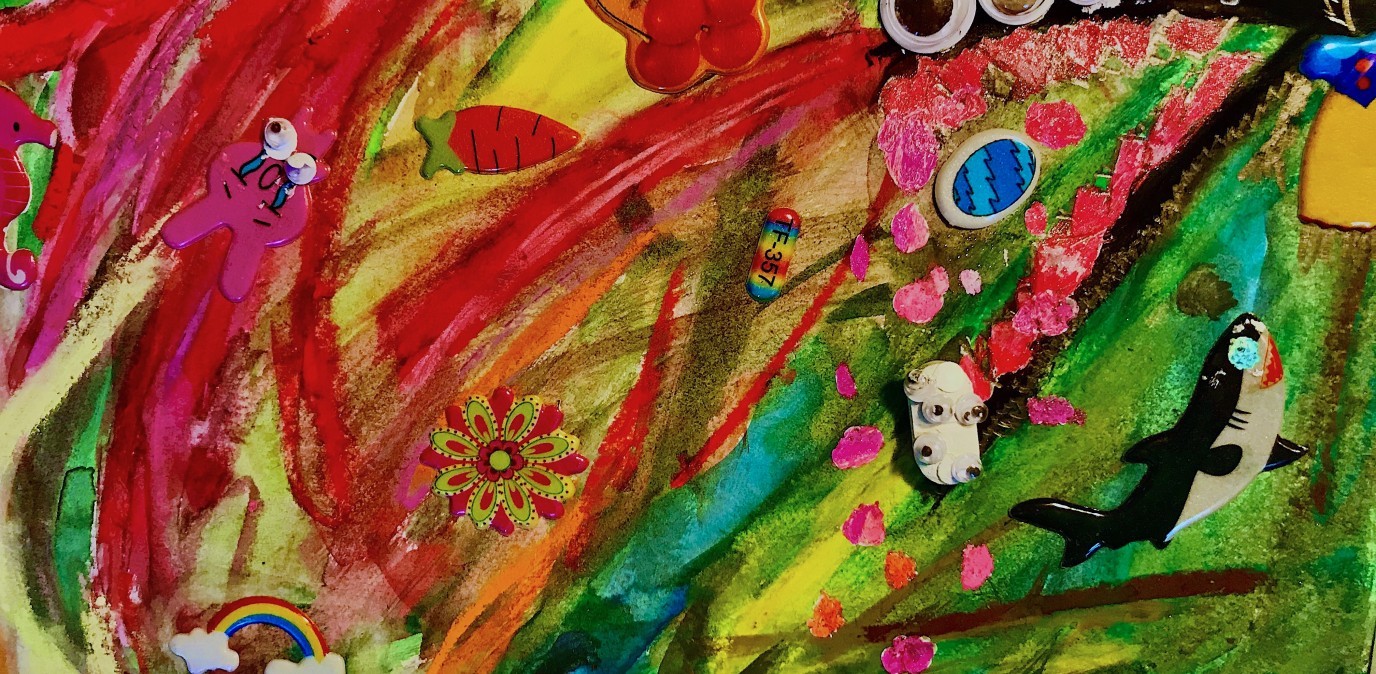 Title: Garden of Pink
To accompany Prayer Like Hot Pink (track 7)
LADY in the RADIATOR (sung to a tune so beautiful it makes grown men shit crocodiles while eating tulips):
"Brueghel thus outlined everything it was possible to outline; he showed that we must not read into the painting (Carnival Clashes with Lent) a meaning of history, which is precluded by the circularity and shifting interpenetration of the figures; that we must use it instead to listen to music, which creates a ritual order (including human sacrifice), then is represented as a simulacrum of order, finally passes over to the side of Lent and is sold like fish, compulsory nourishment." – Jacques Attali, Noise (1977)
Like, "Yar, yar, yar, yar, yar" – Tricky Sam Nanton
NMC's Discover platform is created in partnership with ISM Trust.