Param Vir's Energy Templates
16th June 2021
Features
NMC Recordings
'Whichever compositional techniques underpin the notes, the musical image must always be crystal clear, arresting and comprehensible' Param Vir
Evocative imagery isn't just the inspiration behind Param Vir's rich composition – but also part of the compositional process.
His approach to composition is unique, starting with visual, multi-coloured 'energy templates' which gradually turn into music.
Ahead of the release of Wheeling Past the Stars, his new album (out 28 May), Param shares the rich, detailed diagrams that he creates in the development of his music.
The image above is the energy template behind Hayagriva, the final track on Wheeling Past the Stars. Vir conceived of this piece in three seperate 'panels', which tell the story of Hayagriva: a horse-headed being known in Indian and Tibetan sacred literature and art as an incarnation of Vishnu, associated with knowledge and wisdom. Vir does not tell a story in his piece, preferring instead to explore aspects of the character's supernatural powers.
The first main panel is a  vigorous 'horse-panel', in which ideas and gestures flit past. The second section is a sparkling bridge passage, 'green-gold' in focus, associated with compassion. The pulse of the music slows down for the final panel, 'blue' - the material in this section is spare, splintered and sombre, contrasting with the preceding panels. 
You can expand the iimage of Vir's energy template to have a closer look, and listen to an excerpt of Hayagriva below.
Below you can explore some of the energy templates behind Param Vir's other pieces, including Cave of Luminous Mind (2013) and Between Earth and Sky (2006). 
NMC's Discover platform is created in partnership with ISM Trust.
Related Playlists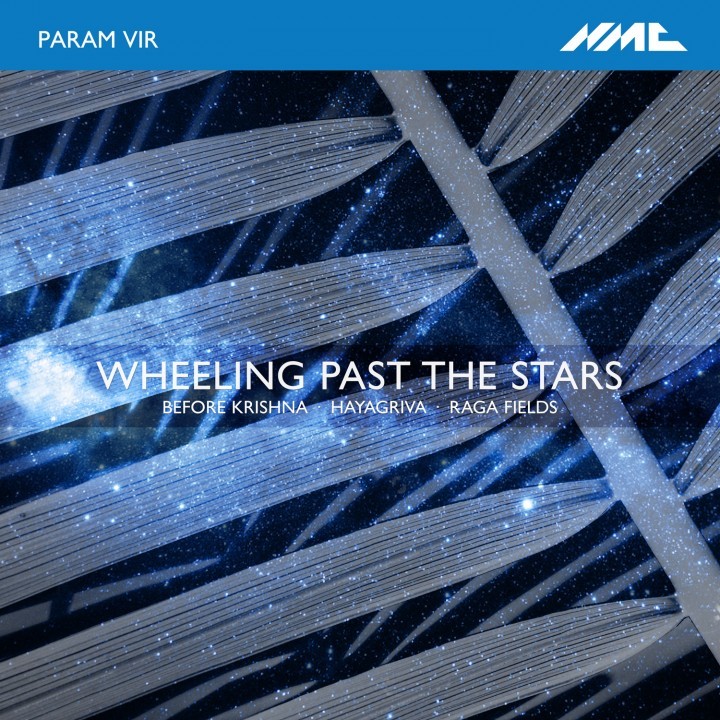 Param Vir: Wheeling Past the Stars
NMC Recordings
Klangforum Wien, London Chamber Orchestra, Schönberg Ensemble, Soumik Datta, Patricia Auchterlonie, Ulrich Heinen, Enno Poppe, Micha Hamel, Odaline de la Martinez
LISTEN AND BUY