Step Inside the Composers Academy
16th June 2022
Features
NMC Recordings
Upcoming release Philharmonia Composers Academy Vol. 4 features brand new works from Hollie Harding, Joel Järventausta, and Joceyln Campbell. COVID-19 hit after only the first few workshops the composers had with the Philharmonia orchestra as part of the Composers' Academy scheme. Hollie Harding shares some insights on how her piece What was scattered was affected by the pandemic and her experience of writing it throughout the first lockdown of Spring 2020.
Completed during a particularly difficult part of lockdown, I feel there is an underlying sense of longing and searching colouring the piece, as it coloured the world around me at the time.
Working on the piece became a kind of refuge. A place of searching, exploring and longing, for all the things that were not possible at the time: live music with all its glorious social benefits, in person-collaboration, group listening, group making and communal appreciation of sound.
"What was scattered, gathers. What was gathered, blows away." - What was scattered programme note 
This longing seeped into the musical atmosphere and the melodies in the piece. The music often includes very interactive textures with small fragments or ideas that repeat and pass between players in a kind of interconnected, collaborative cloud.  Working on the piece became a space for me revel in the exploration of sounds that I love, and the new exploded timeline gave me more confidence to do this in a less-self conscious way and allowed me to deeply explore my sound ideas.
Here are some of the performance directions from the score in the order in which they appear: 
 
Effervescent, shimmering, erratic, sighing, tripping, rumbling, violent, frenetic. Unfurling, uncoiling, dissipating, stretching, expanding. Tranquil, gentle, sustained, gathered, vibrant. Flickering, delicate, fluffy. Blowing away. 
NMC's Discover platform is created in partnership with  ISM Trust.
Related Music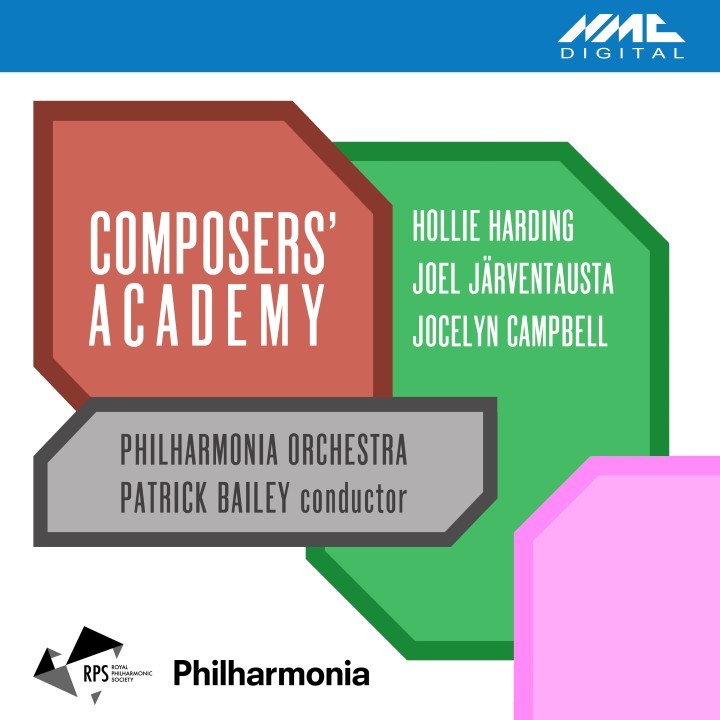 Philharmonia Composers Academy Vol. 4
NMC Recordings
New works from the composers the Philharmonia's 2019/20 Composers' Academy and the 2019/20 Royal Philharmonic Society Composers programme, Hollie Harding, Joel Järventausta, and Jocelyn Campbell
Find out More & Buy