NMC Guest Playlist #2: NYCGB
29th July 2021
Playlists
NMC Recordings
The next instalment of NMC's Guest Playlist features tracks chosen by Ruth Evans, Head of Artistic Planning & Participation at the National Youth Choirs of Great Britain (NYCGB). We are proud of our close connection to NYCGB as the Digital Partner for the NYCGB Young Composers Scheme, now entering its third year.
The playlist opens with My Spirit Sang All Day by NYCGB's Artistic Director & Principal Conductor Ben Parry, a piece he wrote for the NYCGB Fellowship performed here exquisitely by Choir of Royal Holloway.
The playlist features two pieces from NYCGB's Young Composers Scheme 2 album, released in January. To Tell It Like It Is by Lisa Robertson calls on us to listen to scientific facts in the face of the impending climate emergency and Now is a Long Time by Joe Bates is a moving piece he wrote following a period of compulsory confinement and then the 2020 lockdown. Both pieces are performed by National Youth Choirs of Great Britain Fellowship.
There are favourites of the organisation including the sublime South African piece Indodana and John Rutter's (NYCGB's President) jubilant Magnificat. In addition to choral works, there are two contemporary orchestral pieces (both NMC releases) from Errollyn Wallen and Anna Meredith – both NYCGB commissioned composers and collaborators. There are vibrant tracks featuring the National Youth Choir and National Youth Training Choirs of Great Britain as well as NYCGB Principal Conductors Greg Beardsell, Joanna Tomlinson and Lucy Joy Morris.
Pieces by composers Joanna Marsh, Oliver Tarney and the award-winning group The Swingles - who we are working closely with to create new music for our choirs in 2021 and 2022 - also feature. The lead soloist for The Swingles on their gorgeous Lullaby is Jo Goldsmith-Eteson, who is an NYCGB alumna.
This playlist aims to reflect and celebrate the eclectic nature and diverse range of music that sits at the heart of NYCGB. We hope you enjoy it!
Ruth Evans 
NYCGB Head of Artistic Planning & Participation 
https://www.nycgb.org.uk/ruth-evans-head-of-artistic-planning-participation
@RFEvans
You can purchase the NYCGB album from the NMC store.
NMC's Discover platform is created in partnership with ISM Trust.
Cover image photo by Thomas Guthrie
Related Playlists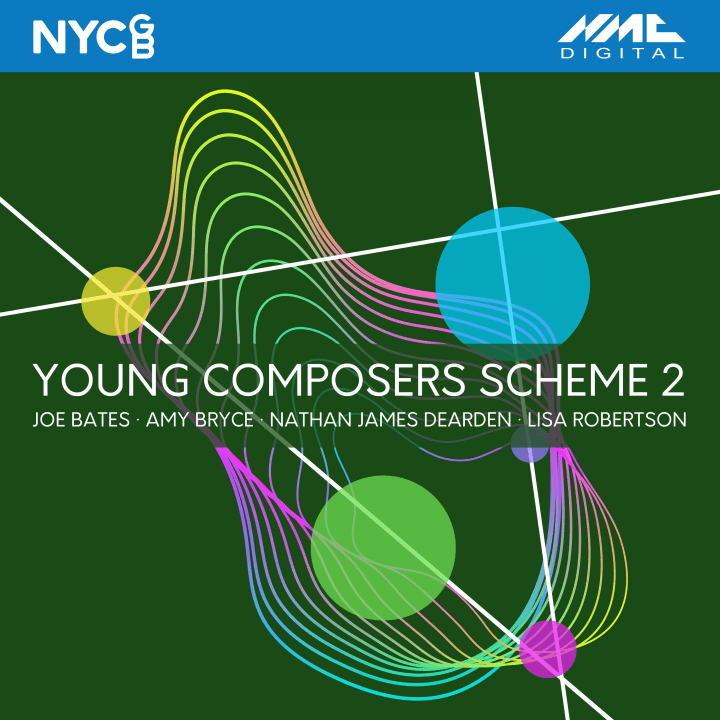 NYCGB Young Composer Scheme 2
NMC Recordings
Meet the composers of the latest NYCGB Young Composers scheme album
WATCH HERE