Richard Causton's album reaches final round of Gramophone Awards
3rd October 2023
News
NMC Recordings
Richard Causton's 2022 album La terra impareggiabile has reached the final round in the Contemporary category of the Gramophone Awards 2023.
The three finalists in the category are the result of an initial round of voting that narrowed down many hundreds of recordings. The winners will be revealed at the awards ceremony on Wednesday 4 October.
NMC released La terra impareggiabile in October 2022, to critical acclaim. Gramophone critic Richard Whitehouse hailed the album's eponymous song-cycle 'a masterpiece':
La terra impareggiabile ('The Incomparable Earth') is a magnificent cycle [...] recorded here by Marcus Farnsworth and Huw Watkins in a performance of alternately gripping power and constrained sensitivity [...] has enchanted my ear more with each hearing. Terrific.
The song-cycle consists of ten discrete songs which were composed between 1996 and 2007, and refined over a further decade, forming the mainstay of Causton's output during that period.
Performed by baritone Marcus Farnsworth and Huw Watkins (piano), the songs engage with ideas of love and death; two age-old themes of song-cycles. Composed to poems by Sicilian-born poet Salvatore Quasimodo (1901-1968), the musical material of the songs captures the emotional struggle in Quasimodo's poetry.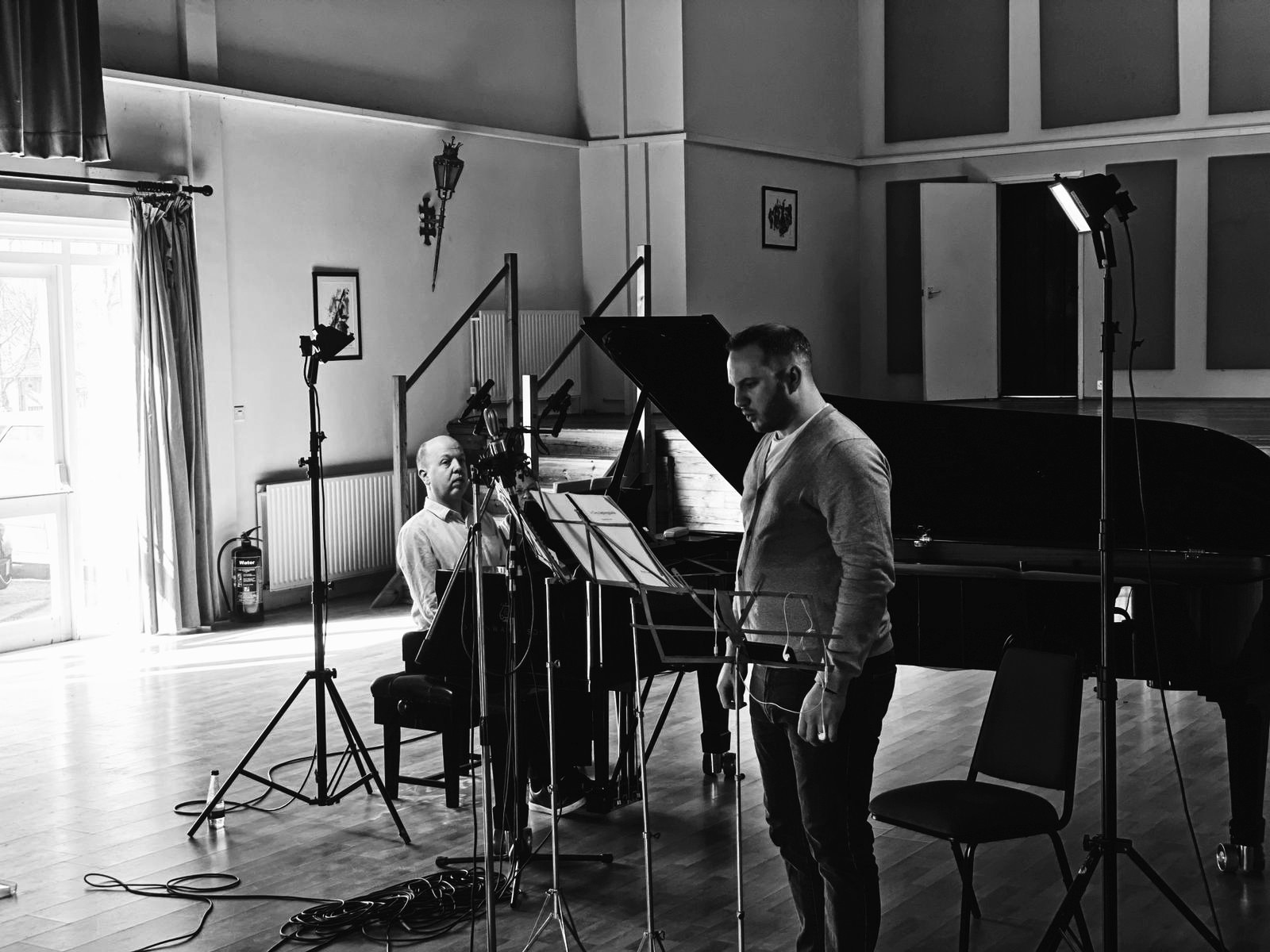 Huw Watkins and Marcus Farnsworth recording the song-cycle
The album also features the large-scale orchestral work Ik zeg: NU (I Say: NOW), which was premiered in 2019 by Sakari Oramo and the BBC Symphony Orchestra. Inspired by the title of a book by a Dutch relative of Causton's, it reflects on a statement made by the author's ten-year-old great-nephew: "I say now now, and a moment later it is already history". Causton was inspired by the profundity of this metaphor for how we experience music, but also for life itself.
The piece is constructed from two contrasting musical ideas that run throughout: one extremely fast, hyperactive, and weightless; the other extremely slow, with patterns shifting almost inperceptively over time. Causton deftly holds these two temporalities at play simultaneously, pulling the ear in different directions. "Now-ness and then-ness move in parallel in this spacious, beautifully constructed work" (Anna Picard, The Times).
NMC are thrilled that Causton's incredible music is receiving this well-deserved recognition, and we have our fingers tightly crossed for the awards ceremony. Good luck Richard, and congratulations!
NMC's Discover platform is created in partnership with  ISM Trust.