Former SPNM Administrator/Executive Director Richard Steele tells us about his memories of how NMC began, in this article originally published in our Friends Newsletter in 2017. Alongside articles like this, our quarterly Friends Newsletter is packed with behind-the-scenes updates on recordings and education projects, as well as invitations to see our work in action plus opportunities to meet composers and artists; find out more about becoming a Friend here.
When I joined the Society for the Promotion of New Music (SPNM) as its Administrator at the beginning of September 1988, I knew nothing of plans to develop a music label. I had been interviewed twice before being appointed, and Colin Matthews was on the second panel, but it was only on my first day in the basement office of 10 Stratford Place that my colleague Philip Nelson told me of Colin's plan to set up a new label called 'New Music Cassettes' with the financial assistance of the Holst Foundation.
Phil Nelson, now the founder of First Column Management and a very experienced artist manager, was extremely knowledgeable about the recording industry and a great help to me throughout our year together at SPNM. He told me that Jonathan Harvey's Bhakti, which had been recorded by Spectrum with Guy Protheroe for the BBC in 1984, was to be the first release on this new label. It had also been suggested that Phil would handle the administrative side of producing the cassette.
It was just as well that Phil warned me, because on my second day in the office Jonathan Harvey rang up and asked what I was going to do about Bhakti! I had not at that stage met Jonathan and he was understandably fairly insistent on the phone. He wanted to know when his recording would be released – it had been made in July 1984 – and hoped that there would be as little delay as possible despite the change in SPNM management from Rosemary Johnson to me.
I recall ringing Colin shortly after the call to find out exactly what the plans were for this new label and over the next few weeks Phil Nelson with Colin prepared the recording of Bhakti for its release in 1989 as NMC D001.
SPNM was a membership organisation and its primary role was to provide opportunities for emerging composers to hear their pieces performed in concerts and workshops and the two, occasionally three, of us in the SPNM office were always extremely busy. In addition, we ran the British Section of the International Society for Contemporary Music (ISCM) and produced the monthly CCC new music brochure so holidays had to be very carefully planned to fit in with the brochure deadlines. On top of all this, we now had a record label to run. Fortunately Phil Nelson and his successors from September 1989, Jonathan Cooper and Hannah Taylor, had sufficient energy and enthusiasm to take on the extra work required to develop the NMC label.
Over the next two years, the number of NMC releases steadily grew. Recordings by the Bingham String Quartet, Mary Wiegold's Songbook with The Composers Ensemble, James Dillon's East 11th Street and a piano recital by Michael Finnissy of his own music and music by Judith Weir, Chris Newman and Howard Skempton were all released over the next 18 months.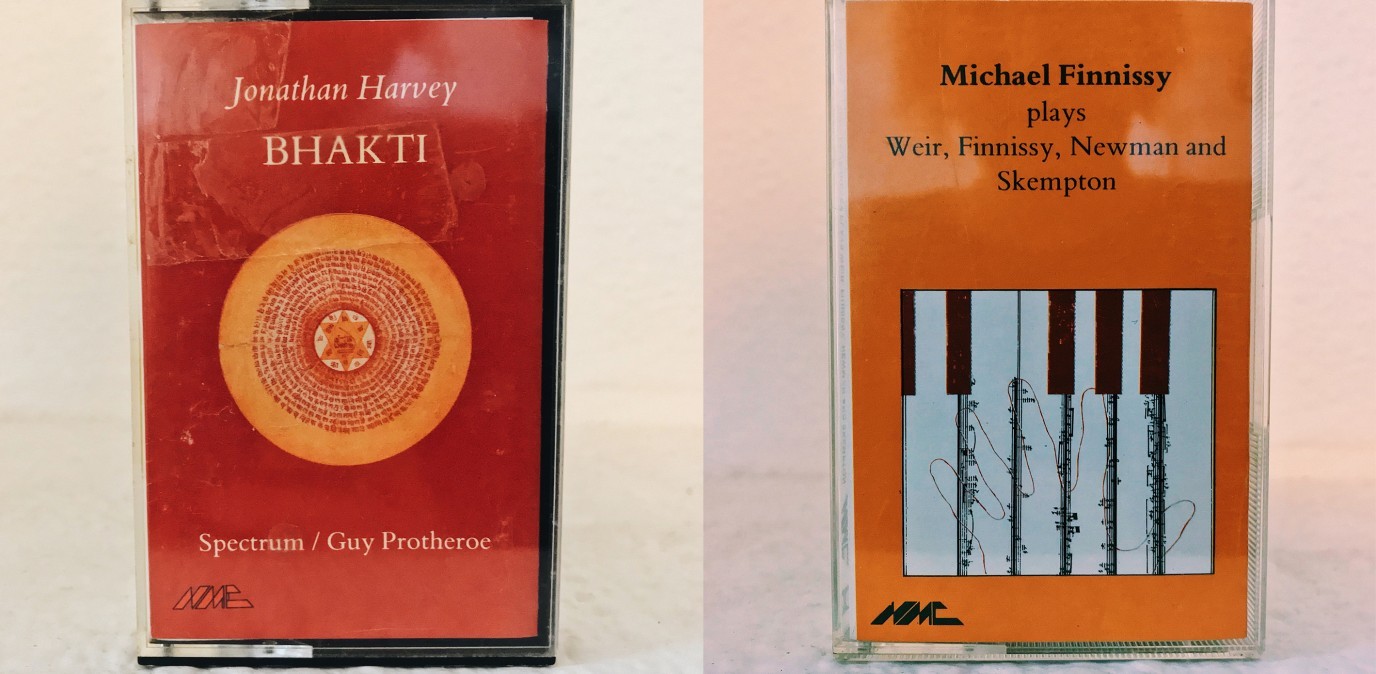 However, it was Howard Skempton's orchestral piece Lento released in April 1992 (NMC D005) that showed the real potential of NMC. Lento had been premiered by the BBC Symphony Orchestra at the Barbican and then recorded in August 1991. It was the classic slow burn release in that it started selling well and then just continued selling to the extent that it remains the most consistently sold recording in the NMC catalogue.
Well, it became obvious by 1991 that NMC was too important and too administratively time-consuming to continue to be run from the SPNM office as an "extra" activity. With the agreement of the SPNM Executive Committee, which of course included Colin, I went to see our Arts Council music officer, Kathryn McDowell, now Managing Director of the LSO. I let her know that SPNM would be letting NMC go independent, thereby releasing Hannah Taylor to work for NMC exclusively, and be run from a different office, admittedly initially in the same building. Kathryn was most supportive and understanding, and in effect said that if we hadn't taken this decision ourselves, the Arts Council would have insisted on it as NMC was taking up too much time and was not part of the portfolio for which SPNM received its annual Arts Council grant.
And so SPNM and NMC separated in the summer of 1991 and my involvement in NMC, which had always been very limited in the sense that I was never directly involved in producing or making any of the recordings, was over although I still have my cassettes of the early releases! I have watched its growth with huge pleasure ever since, and was thrilled to be able to join the NMC team when Colin received the Special Achievement Award at the 2017 Gramophone Awards – hugely deserved recognition of the extraordinary vision of Colin and Imogen Holst.
NMC's Discover platform is created in partnership with ISM Trust.